The Left Navigation Bar:
links to course pages containing syllabus, assignments, & more,
plus general information and... other (possibly useful?) stuff.
Note: Links change on course pages.
---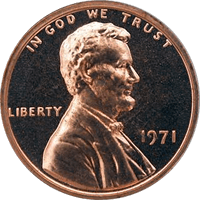 Pennies with a purpose!
Help support NEIU with your loose change. Every penny counts as the University works through an unprecedented lack of state support. All the coins collected will be donated to an unrestricted fund to best keep NEIU running for the future!
Please note that all donations should be given on a voluntary basis, and will not have any influence on your earned course grade.
Fall 2022 Course Schedule:
ALL ABOUT INTERNSHIPS...
PRESENT YOURSELF!
The key to getting hired!
AND

Thursdays
4:15 p.m. - 5:55 p.m.
August 23 - December 3, 2022
Location: CBT (AKA CBM) 158
Required workshop session every Thursday following class from 6:05 - 6:55 p.m.
Location: TBA
(crn: 16192)
CS 201-2 > Discrete Structures

Tuesdays

AND

Thursdays
1:40 p.m. - 2:55 p.m.
August 23 - December 1, 2022
Location: LWH 3046
(crn: 16196)
CS 201-3 > Discrete Structures

Tuesdays
7:05 p.m. - 9:45 p.m.
August 23 - November 29, 2022
Location: LWH 2094
(crn: 16197)
CS 301-3 > Computer Organization with Assembly Language

August 22 - December 4, 2022
Location: Online
(crn: 17891)
Fall 2022 Office Location and Hours*:
ON CAMPUS (CBT 107 formerly CBM building) OR ONLINE via email, Google Chat Room, and Zoom links available to course registered students in D2L course shells.
Mondays (M): 8:00 a.m. - 9:00 a.m. (via Zoom)
Tuesdays(T): 3:00 p.m. - 4:00 p.m. (on campus)
Tuesdays(T): 6:00 p.m. - 7:00 p.m. (on campus)
Wednesdays (W): 9:00 a.m. - 10:00 a.m. (via Zoom)
If you are not registered in a course, please check in via email during office hours and I will send you a Zoom link.
If you are a peerleader
or enrolled in one of the courses above,
you will receive an email inviting you to the Google Chat Room for the course.
E-mail is the best method to contact me anytime!
*No Classes or Office Hours:
Monday, September 5, 2022 - Labor Day Holiday - University Closed/No Classes
Tuesday, November 8, 2022 - Election Day! Holiday - University Closed/No Classes
Thursday - Sunday, November 24-27, 2022 - Thanksgiving Holiday - University Closed/No Classes
Fall Semester Information valid: August 22 - December 10, 2022
Note: For all above listed courses, if possible, in order in order to stay on task with all work/projects/assignments, a virtual class will be held in lieu of a traditional class due to any campus closings/instructor absences. Virtual activities will be posted within 24 hours of a declared campus closing or instructor absence notification. An e-mail notification of the virtual class will be sent to registered students NEIU e-mail account (if possible - meaning NEIUport is available), and virtual activities will be linked in the Weekly Schedule for the date of the cancelled class. All listed assignments still apply.
In the remote setting, if a class session is cancelled due to Internet issues, an alternate plan will be announced once connectivity is available.